Tag: student debt crisis
---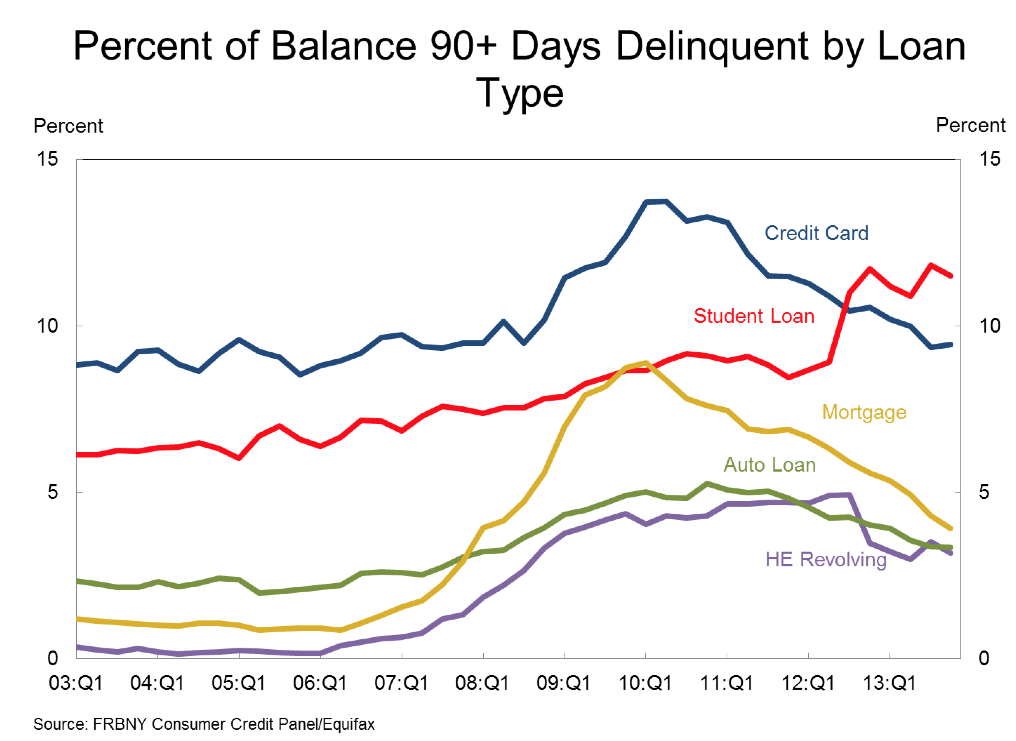 More bad news for student loan borrowers: student loan debt is growing faster than any other type of debt–and more and more borrowers are falling behind on their payments.
According to the most recent consumer debt report by the Federal Reserve Bank of New York released on February 18, 2014, student loan debt is outpacing debt from credit cards, mortgages, auto loans, and HE Revolving loans.
And that's not all–the percentage of student loans that are 90+ days delinquent is growing fastest as well.
---
---